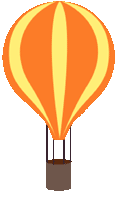 Benton Central
Jr./Sr. High
Useful Information - Explore the Links...​
Common Core Mission Statement: The Common Core State Standards provide a consistent, clear understanding of what students are expected to learn, so teachers and parents know what they need to do to help them. The standards are designed to be robust and relevant to the real world, reflecting the knowledge and skills that our young people need for success in college and careers. With American students fully prepared for the future, our communities will be best positioned to compete successfully in the global economy.
​Tickle or Tsunami: Getting Involved with the Common Core
Amazing Social Studies Webpages
​Mr. Donn's History Lessons and Activities
Mr Kash - One of the most amazing educators in the U.S.A.! More INFO than you will ever need.
iCivics - iCivics is a web-based education project designed to teach students civics and inspire them to be active participants in our democracy. iCivics is the vision of Justice Sandra Day O'Connor, who is concerned that students are not getting the information and tools they need for civic participation, and that civics teachers need better materials and support.
Mr. Dowling's Electronic Passport - Browse the world in a Virtual Classroom
History for Music Lovers - Video mini-lessons set to popular music: for example, the French Revolution to Lady Gaga's "Bad Romance" and Chinese Dynasties to Madonna's "Vogue."
MrNicky - Mini-lessons set to popular music.
World History For Us All – World History for Us All is a powerful, innovative model curriculum for teaching world history in middle and high schools. It offers a treasury of teaching units, lesson plans, and resources.
Picturing America – Picturing America, an exciting new initiative from the National Endowment for the Humanities, brings masterpieces of American art into classrooms and libraries nationwide. Through this innovative program, students and citizens will gain a deeper appreciation of our country's history and character through the study and understanding of its art.
History is Elementary – A site for history teachers and anyone who enjoys reading about history and history education.
Teaching the Civil War with Technology
EyeWitness to History - History through the eyes who live it.
Benchmarks of Historical Thinking – What should students know after 12 years of studying history in school? What should they be able to do with their knowledge? Surely they should have more than an accumulation of memorized facts to show for years of study. The Benchmarks Project combines the research of historians and educators with the experience and skills of classroom teachers to create practical ways of encouraging historical thinking in realistic classroom settings.
Kidipede - History for Kids - Homework Help for Middle School
SOAPSTone: A Strategy for Reading and Writing
Digital History - ...a deep and well-done site "developed to support the teaching of American History in K-12 schools and colleges"; it includes a textbook, essays, multimedia presentations, a database of links, classroom handouts, and much more to make history come alive for students.
The TimeMaps – Atlas of World History is a FREE teaching resource that tells the story of human history through on interactive map.
HistoryWiz for students, teachers and lovers of history - A great site full of multimedia exhibits
Planning Constitution Day - Education World has gathered resources that should help you figure out just how you might recognize Constitution Day. Below you will find links to dozens of lesson ideas and other resources that should provide the tools you will need to recognize Constitution Day this year and in years to come.
The Constitution at Play – Welcome to the all-new, updated Justice by the People program. Featuring new lessons and printables throughout, Justice by the People continues to help you build your students' language arts skills and further their understanding of civics and social studies. This national standards–based program, generously sponsored by the Foundation of the American Board of Trial Advocates, brings to life topics ranging from the Constitution to the Jury System in a fun, multimedia learning experience.
Crash Course History - John Green gives a great synopsis of World and U.S. History through hilarious jokes and animation!
Maps and Geography Lesson Plans – Geology.com is a collection of map and geography resources. This collection of map and geography resources includes state and world maps, satellite images, lesson plans, classroom activities, projects and much more.
Xpeditions - National Geographic - Xpeditions is home to the U.S. National Geography Standards—and to thousands of ideas, tools, and interactive adventures that bring them to life.
Geography Teaching Ideas - Links to some wonderful Geography toys and games, recommended books about Geography, and some links to other useful Geography sites.
Online Map Games - Fun online interactive map games from Maps.com
Archival Maps – Most of the old maps in Archival Maps' collections are scanned from the archives of the Library Of Congress. These reproductions of antique maps are made from the highest quality paper and best inks available.
Journey of Mankind – Peopling the World
All About the United States - Reinforce state facts with these free interactive online games from Sheppard Software.
Geography A-Z Activity - Education World presents three fun printable geography features for your students. These work sheet series will challenge students to learn about geography as they explore famous places around the world one letter at a time, learn about Europe's most famous landmarks, and track Mrs. Waffenschmidt to all corners of the Earth. Click each headline below to see our three different Geography A to Z features.
A World of Learning: Geography Activities for Geography Week
GeoNet Game - Students can practice their geography knowledge on this interactive game. Choose from the United States or the World Map to start, then select from a variety of knowledge categories for each division.
U.S.A. Atlas: Maps and Geography of the United States
Color Landform Atlas of the United States
I Know That – Tons of different kinds of map games that are informative and fun.
Placespotting – Students are shown a spot on the map, and given a series of riddles to help them determine what it is.
Mapping Our World – A series of animated and audio lesson on maps, and the accuracy and inaccuracy of their projections affect our view of the world.
D-Maps - To date, d-maps.com contains 32510 maps, each one proposed in 6 graphic formats
Free outline maps of the world
Free Blank Outline Maps of the Countries and Continents of the World
Prentice Hall's Online Map Bank
The Internet Medieval Sourcebook - An index of selected and excerpted texts for teaching purposes. Since it had grown too large for many users to manage, as of October 10 1998, it has been extensively reorganized. For teachers who wish to refer students to the Sourcebook, this page is the best starting point.
Internet Ancient History Sourcebook
ClassZone - Creating America: Beginnings through World War I - Want to become an American history expert? With all the exciting resources, activities, and links right at your fingertips, you're well on your way! Click on one of the chapters below to begin your exploration. It's that easy!
Historical Tect Archive - The HTA publishes high quality articles, books, essays, documents, historical photos, and links, screened for content, for a broad range of historical subjects. A Must see for primary source documents.
Popular Songs in American History
You're Sure to Ratify These Lessons! - Lessons for Teaching about the U.S. Constitution
I Love That Teaching Idea - Social Studies
Establishing Borders - The Expansion of the United States, 1846-48
Letters from the Japanese American Internment
Winning the Vote - How Americans elect their president
Ancient Mesopotamia Teacher Resource Center
Fabulous Fun with the Greek Myths - Take a class voyage into the world of the Greek mythology's rich and powerful stories
The Middle Ages - Twelve Activities Take Students Back in Time!
Kids in the Castle - Lessons, Activities, and Virtual Tours!
Days and Days of Knights - A Unit on the Middle Ages
Mapmaking with Lewis and Clark
National Geographic Education Guide
The History Place - A magazine of the past that's filled with pictures, helpful historical timelines, and homework help. Don't forget to click the picture of the week.
George Washington Lives! -- On the Internet!
Explore the Civil War - Links to many Civil War web pages and activities
Holocaust Unit - Many links and activities relating the the Holocaust
Teaching the Holocaust- Many links and activities relating the the Holocaust
Mr. Nussbaum - Creative Social Studies Webpage
Other Helpful Webpages
​
Bloom's Taxonomy - This is a great way to get your students to ask higher-level thinking questions as well as learning how to ask them yourself.
Bloom's Critical Thinking Questioning Strategies
Welcome to the Web – By working your way through this web site and taking part in the exciting challenges and activities, you will learn all about the Internet. Good luck!
Interesting Facts - Interesting, Amazing and Fun Facts
Building on Biographies: Bringing Real-Life Stories Into Your Curriculum!
Federal Resources for Educational Excellence
First-Day-of-School Icebreakers - Help Students and Teachers Warm Up!
Internet Archive: Way Back Machine – Browse through over 150 billion web pages archived from 1996 to a few months ago.
Discovery School - Associated with TLC and Discovery, this site links to pages that also include lesson plans with their videos. I have used the TLC videos and they are quite effective.
Teachers Helping Teachers - This site is designed by Dr. Scott Mandel. His site is full of great lesson ideas from all subjects.
Graphic Organizers - Here you will find 58 graphic organizers. They are PDF files. You will need an Adobe Reader to view and print them. If you do not have a Reader, you may download one here for free. Note: Some of the graphic organizers may be filled out (and then printed).
More Grahpic Organizers - Planning charts, sequence charts, four column charts, idea wheels, ladders, persuasion maps.... These are just some of the numerous graphic organizers available to you here.
PowerPoint Games – These games were created in PowerPoint. Download the templates and modify the games to fit your curriculum needs.
PowerPoint Activities – The following links include templates and examples of Jeopardy, Who Wants to Be a Millionaire, and Hollywood Squares games and other lesson ideas that were created using PowerPoint.
PBS Teachers - PBS Teachers contains over 3000 free lesson plans and activities that you can search by subject, grade level, keyword, or format. Subjects are Arts & Literature, Health & Fitness, Math, Science, Social Studies, Pre K-2, and Library Media. Some lessons align with National Standards, some are accompanied by video clips.
AwesomeStories - AwesomeStories.com uniquely uses the Internet to link its story content to hundreds of thousands of the world's best on-line primary sources. Enjoy an interactive learning experience as you see relevant maps, pictures, artifacts, manuscripts and documents, IN CONTEXT, within each story. Take advantage of human-based searches for a safe, fast and fun way to learn the real story behind historic events, famous people, heroic exploits, legends, disasters, movies, plus topics of current and general interest.
What Pupils Tell Us About Teachers and Lessons
Best of the Icebreakers from Education World
Indiana State Standards Mission Statement: Driven by information, powered by knowledge, and energized by technology, our world is changing quickly. In order for students to make reasoned decisions about their lives and contribute to their family, community, and nation, they need more skills and knowledge than ever before. To meet these challenges, Indiana established world-class academic standards for each grade level and subject area that clearly outline what students should know and be able to do.

​